If there's one thing to appreciate about Golem, it's the unusual level of candor the game's creators were willing to express in the PDF manual regarding the source of most software problems:

Golem is a real time strategy (RTS) game developed by a Polish house named Longsoft (which isn't in the database yet, which likely means that most of the developers listed in the credits are not in yet, which means I need to break out the Polish diacritics for copy and pasting). I have had limited success with RTS games so far but why should I let that stop me?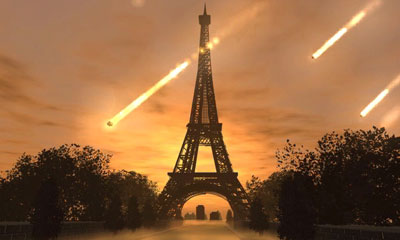 The manual establishes that there was an unspecified "cataclysm" that thrust the earth into chaos. The very well-produced opening FMV indicates that the cataclysm came in the form of radioactive meteors taking down the Statue of Liberty, the Eiffel Tower, and the Sydney Opera House. The upshot is that the destruction of civilization in the ensuing tidal waves, combined with mutations, or lack thereof, caused the survivors to form 3 separate factions. The manual actually had a lot more detail. But am I the only one who gets bored extremely quickly when faced with a large volume of background story, particularly for sci-fi or fantasy games?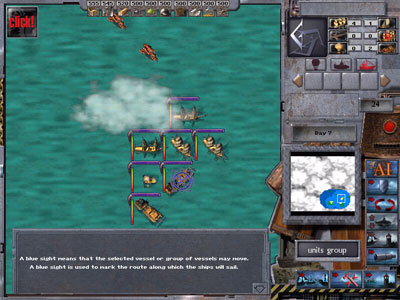 The game has to do with building facilities that harvest natural resources and then putting those resources to work building machines of war with which to attack the other factions. That's the general impression I got from the manual. I'm pretty sure that this is the thrust of the famed Command & Conquer games, which I have never actually played (though I have collected several of the titles for the purposes of studying their multimedia). I gave the tutorial a whirl but when the game cut me loose, I was at a total loss. I came to the sad realization that today will not be the day that I learn to start caring about RTS games.
But that's okay because I think I collected enough data for a reasonable MobyGames entry. I just wish I could figure out a way to rip the intro FMV, which appears to be encoded in Indeo 5, and upload it for posterity.
See Also:
Gender Wars, my first RTS on this blog
Ski Jumping 2004, also by a Polish software house, notable for how painful it is for a video game historian with a US keyboard to enter their credits into the database
At MobyGames: