Time for more of these TAS capsules, as many as I can stand to do today.
I have played Battletoads & Double Dragon: The Ultimate Team (SNES) and I remember it being quite difficult. I'm glad to sit back and allow the TAS to take its course, which is highly entertaining. This game, as with any Battletoads title presents many different styles of gameplay and many unique quirks to the proceedings, while offering a great soundtrack. I'm still thankful I never bothered to try mastering all 7 levels.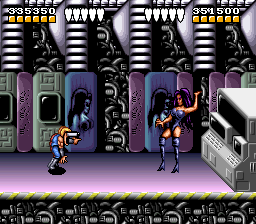 I don't remember much about Chip 'N Dale: Rescue Rangers (NES) except that it was exceptionally easy. The TAS reminds me heavily of Clockwork Knight. I have to hand it to Fat Cat– he has enlisted quite a crew: He has the gangster lizards and gangster weasels (the latter wielding plunger guns), as well as the ninja flying squirrels.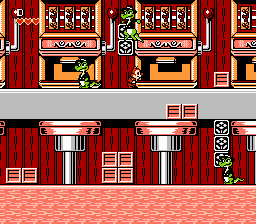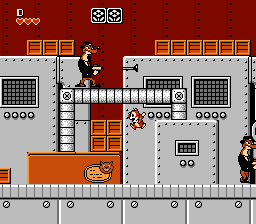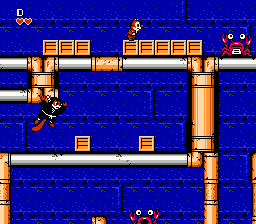 The casino in the game ostensibly offers its customers the opportunity to wager on horse "darby":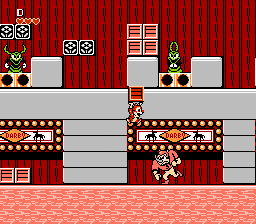 Maybe "derby" has trademark protection.
Werewolf: The Last Warrior (NES) is the most baffling and hilarious TAS I have watched in awhile. Mercifully, it was short at under 10 minutes. It's a terribly buggy game and the TAS makes sharp use of that fact– occasionally, all sprites are gone (including the player) and the game just starts scrolling slowly around fields that are obviously incorrectly tiled: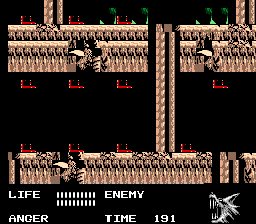 Level 4 has enemies that feel the need to exclaim "OH!" for some reason: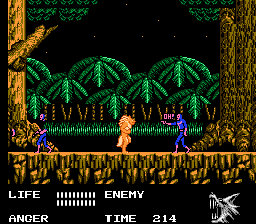 When the eponymous hero reaches the house of the final boss, it's a scientist-type guy who guzzles a bottle of something. I was waiting for him to turn into something ferocious and powerful, but he just turned into the same kind of werewolf that the character already was. How could the guy possibly expect to win? The hero already has a whole game's worth of experience at being this werewolf monstrosity. Anyway, after that boss battle, there is a lull while some victory music plays and the TAS author does a fantastic job at making the Werewolf dance to the music while he's waiting for the final boss to manifest.
I feared that Karnov for the NES was going to suck heavily and I was right. The TAS was less than 9 minutes but it felt much, much longer. I know this game is quite popular, which I have never really understood.
Either Karnov is a badass or the bosses are all wusses. He actually dispatched most of them in the TAS before they even showed up on screen. The TAS didn't mention "Abuses programming errors" in its attributes, and I suppose it's technically true that the player didn't, e.g., run through any walls. Watch this trio of enemies, though: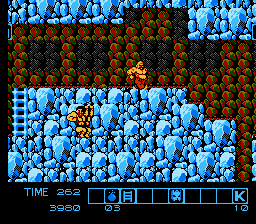 And… I think that's pretty much my breaking point for today. Thanks for reading along. Maybe I'll have the fortitude to do a part 4 someday.
See Also:
At MobyGames: