Last decade, I started up the Acquisition Log portion of this blog. I realized that while I might not have time to document all the stuff I acquire, I at least wanted to make sure the search engines picked up some record that these old discs still exist. As time marches on, I might have one of the last known copies of certain titles and I needed to make at least a little mark on the historical record.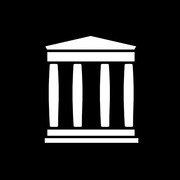 Well, 2020 is the year that I'm finally starting to archive stuff. To that end, I'm systematically working through items and uploading them to the Internet Archive. Here is my page at the Internet Archive.
Product Catalogs
I realized I had accumulated a lot of product catalogs. A lot of them seem to be from around the year 2000, for some reason. Due to my recent enthusiasm for submitting promo art to MobyGames, I scanned them, cropped them up, and submitted the individual pages to the database. Then, I packaged the scans into a PDF and uploaded them to the Internet Archive. The ingest process is rather amazing– it runs optical character recognition (OCR) over all the pages and makes various versions available.
Here are the catalogs I have scanned recently:
CD-ROM
I also got my feet wet with uploading CD-ROM ISO images, starting with the Ubisoft Product Catalog 2004-2005 CD-ROM, the one described in this post. The interesting thing that the Archive allows concerning ISO files is to be able to dig in directly via web browser, i.e., the "View Contents" option (here is the "View Contents" for this particular disc). This allows you to inspect or download individual items without having to download the entire disc image, which can be hundreds of megabytes or even several gigabytes large.
While the Internet Archive serves a valuable role, it can't be denied that YouTube is more convenient for serving video to the masses. To that end, I am also making playlists of the videos found on these discs. Here is the YouTube playlist of trailers and other videos found on the Ubisoft Product Catalog disc.
Future Directions
I am finally making an effort to systematically extract the contents of the thousands of optical discs that I own (up to about 250 discs reliably ripped as of this writing). I will be filling gaps in the Archive as necessary.
I have some video game promo video DVDs to preserve at the Archive and YouTube. I am still working on determining an optimal method for doing this.
Further, I have tons of printed material to scan. The speed of the raw scanning process is bound by the speed of the scanner hardware. However, the speed of the post-processing is heavily human-bound. To that end, I am working on some new computer programs to help me with the tedious, manual processes for getting the scans ready for presentation.