I recently started maintaining a collaborative Google spreadsheet with several other MobyGames contributors in order to track games that are not yet listed in the MobyGames database. As part of the first pass, I made sure that all known Barbie games were either in the database or in the missing games spreadsheet by researching through Amazon.com.
Unfortunately, now I can't go to Amazon without seeing stuff like this: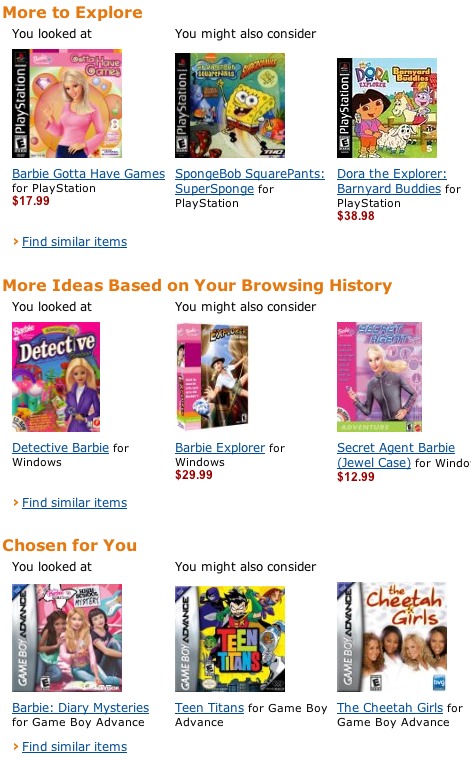 The things I'm willing to do for MobyGames.