I knew there had to be better gambling games out there than the only one that has come up in this experiment thus far. Tonight's game is Vegas Fever Winner Takes All which makes a sincere effort to simulate the Las Vegas gambling atmosphere (or so I suspect; it's not like I've ever been).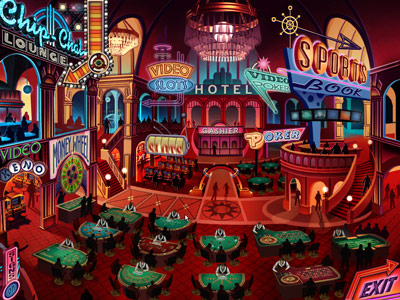 This game features a much richer diversity of gaming options than the earlier gambling game written in Visual Basic by one person. This one has detailed graphics, animations which make games like Roulette less confusing, and you-are-there ambient sounds of a casino.
My heart isn't really into this gaming thing tonight which has a lot to do with why I selected this game for this evening. I figure all I need to do is enter each of the games, grab a screenshot, and I'm good to go as far as MobyGames data is concerned. To that end, I'll just enumerate the various gaming options that I spotted on this game:
Video Keno
Money Wheel
Slots
Video Slots
Poker
Video Poker
Sic Bo
PaiGow Poker
Baccarat
Mini-Baccarat
Red Dog
Let It Ride
American Roulette
European Roulette
Craps
Blackjack
There is also a Sports Book component which is supposed to connect to an external server and allow you to place make-believe wagers on actual sporting events occurring in real life.
See? I told you that the Roulette game was pretty in this particular gaming title: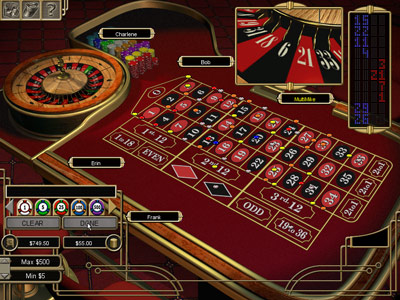 I wonder what the difference is between the European and American variations of Roulette, besides the red vs. green table? I'm certain I could easily find out since each game features a concise online help dialog for each game. Maybe Vegas Fever will actually help dissolve the mystique around so many gambling games. Then again, it's probably safer for me to retain that general misgiving about ever setting foot near a casino.