You think I have depleted my Barbie stock? Goodness, no. Tonight's title is Barbie Storymaker. I have my doubts that this is actually a game, though. But I must dutifully delve deep, daring to discover any evidence of gaming content.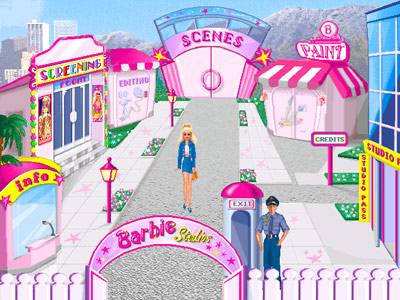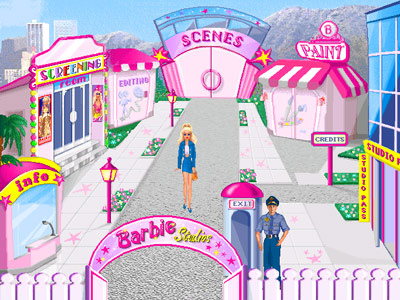 The action starts on the faux-Hollywood studio set show above. Barbie patiently, squeakily describes all of the activities at hand. Mercifully, this brief introduction confirms that there are absolutely no gaming activities. This effectively eliminates my motivation to investigate this title at any reasonable depth.
The game allows you to create and edit animated stories, with music and recorded dialog (yours). To be honest, my creative juices ran dry after placing a fishbowl on the mall set. I tried to place Barbie on the set as well.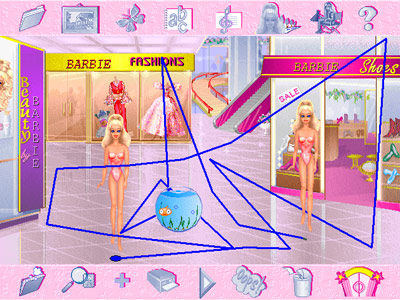 I got confused when it turned out that I was supposed to place Barbie on some sort of animation path. I couldn't figure out how to terminate the path, save for maxing out the number of animation waypoints, which only removed Barbie from the set.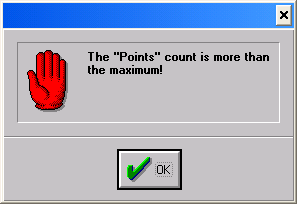 See Also: