I would liken the Orphen PlayStation 2 game to this item that can be collected throughout the course of the game…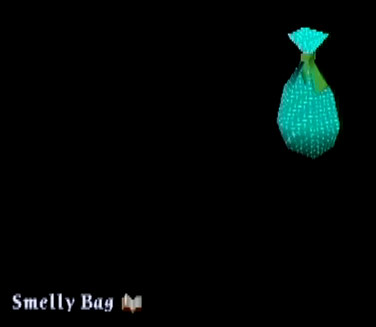 …but let's face it– that would be entirely too easy. I gave it another chance since I finally have a platform for capturing video. To review, Orphen is a dippy anime-based game with an odd action-RPG style of gameplay which likely serves to underscore my inexperience in the role playing game genre since the original Final Fantasy game on the 8-bit NES.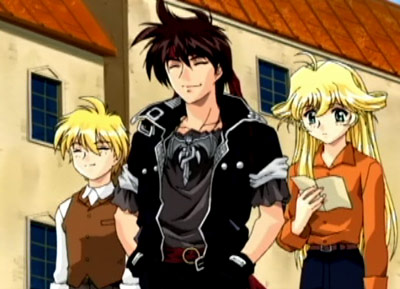 First of all, the game thrusts you into the middle of an anime tale with established characters and no introduction; viewer is assumed to understand all backstory. The title character and his two young charges are walking through a seaside town and meet up with 2 little thieves that they apparently know. For reasons that are somewhat unclear, the 5 board a ship that immediately strays off course and hits rough waters. All of the passengers are suddenly obsessed with "getting out", though what that entails is never really discussed.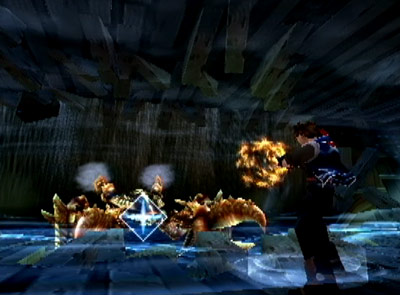 Eventually, some interactive action occurs. Orphen squares off with a giant crab monster and takes turns exchanging fireballs. Do you remember when Ken and Ryu used to announce every fireball they launched in Street Figher II? "Hadouken!". This is a tad more annoying since every move is announced, not just special moves. "The Hand of Pyro!" "The Bite of Lightning!" "The Shield of Immunity!"
Since I captured all this footage for screenshots that I would hate to delete right away, drink in this gameplay sample in all of its YouTube-quality glory:
Orphen faces off with the giant crab who, when almost defeated, turns into many little crabs. Fortunately, by that time, I had remembered that I could summon one powerful attack to dispatch them all. After the attack, Orphen is seen gaining a new spell.
See Also: