So I didn't hit 10K points on MobyGames by the new year (sitting just shy of 9750 points as of this writing). Ah well, there's always this new year.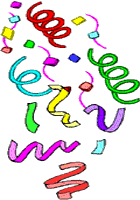 So this blog started out a year ago as a game-a-day blog. Remarkably, I actually kept up with that schedule for the first 3 months. Things got busy shortly thereafter and this blog has been hit and miss ever since. I plan to keep up with this blog on the same schedule that I have had for the last few months, i.e., log a bevy of games — often related by some common thread — perhaps once every week or two, as the motivation strikes.
DJP Mom has notified me that I have a twin, ostensibly separated at birth: Check out Too Much Free Time, a blog authored by an occasional MobyGames contributor. The blog may seem familiar, but in reality, it's far more ambitious than this little exercise. The author actually wishes to sample every game ever made.