I didn't mean to overachieve tonight by playing two games vs. my obligatory one game. But I realized I had one more eGames title in my pile that was apparently not in MobyGames. A more careful dig into the database reveals that, in fact, eGames' Pinball is already there. It's just really difficult to find when it's named something as generic as "pinball". Memo to game companies: Try to distinguish your pinball titles a little better; same goes for typical sporting activities like football, baseball, etc.
This pinball game is not, I hasten to add, a Visual Basic game. The Conducent TimeSink tsad.dll spyware is back; who's surprised? Also, this installation dialog strikes me as suspicious on several levels: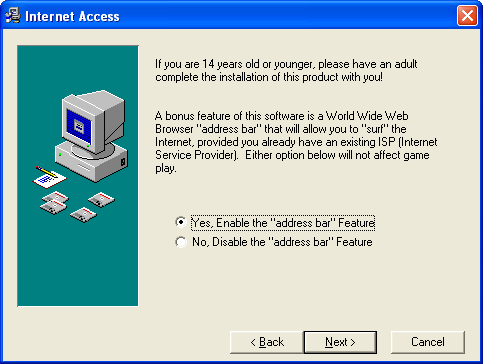 All of that nonsense notwithstanding, I think I might actually have a new favorite computer pinball game. This game has 3 unique table designs to choose from: Jungle Warrior, Curse of the Pharoah, and Viking's Life. The game can run in 1024×768 mode with all manner of cool graphical effects. Further, the player can select from 5 different camera views which, unlike in Hot Wired, are all actually practical for gameplay. This is my favorite: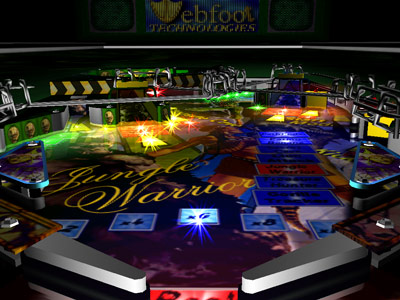 So, I guess what I'm trying to say here is that eGames can indeed attach their name to a decent, working game if they really try, even if they can't unbundle the spyware without intervention from state attorneys general.